How to use IPTV in Zoom Player v18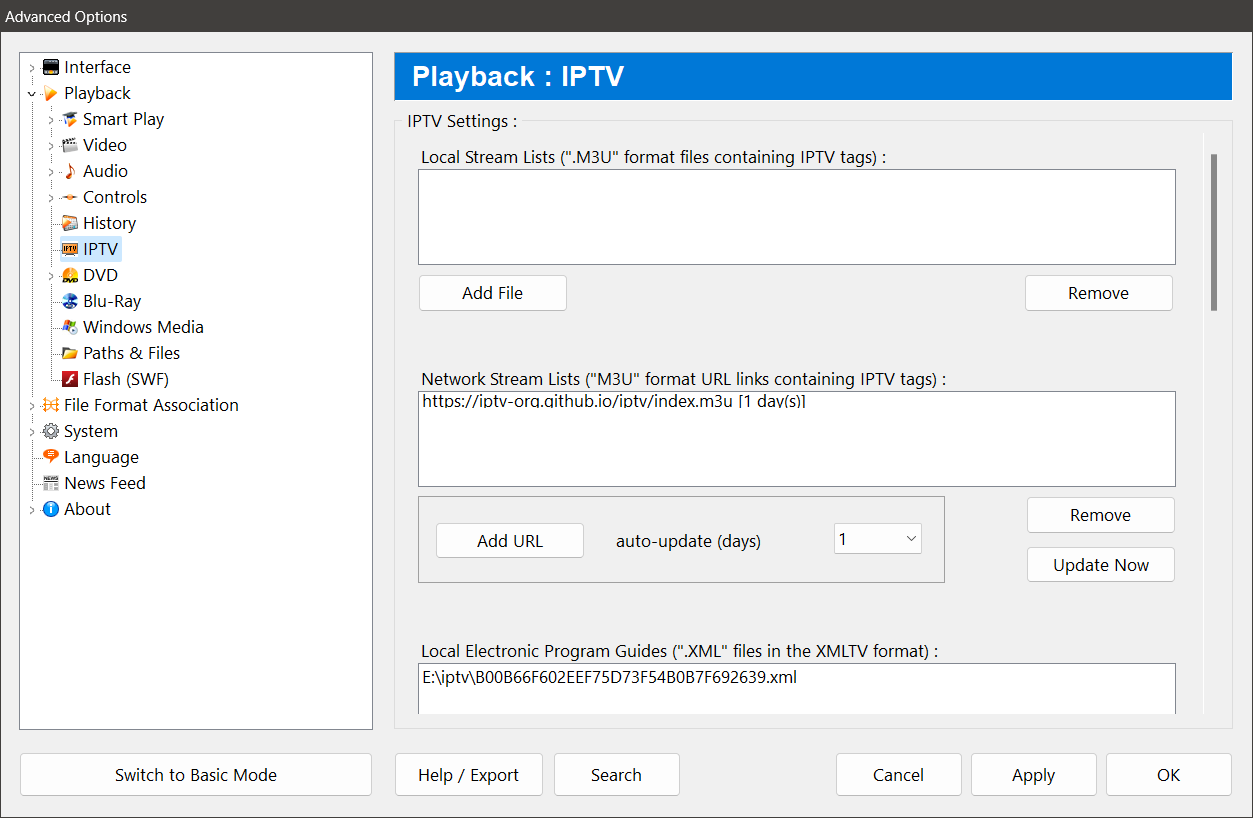 To enable IPTV with Zoom Player you need two types of files:
1. A stream playlist (a file or URL in the M3U format).
2. A program guide (a file or URL in the XML format).

There are many IPTV providers, but for the purpose of this post I will only discuss the largest free option, IPTV-org on GitHub.
IPTV-org offers a list of live channels from across the world (some geo-blocked to work only in their country of origin), which can be downloaded in multiple group layouts based on Category, Language, etc.
All you need to do is specify the URL in Zoom Player Option's IPTV page or download the file locally and specify the file name. That's it, you can now play any of these live streams (assuming they are broadcasting) by opening Zoom Player's IPTV interface (Ctrl+"G"), selecting a channel and clicking play.
If you would like to add an Electronic Program Guide to these channels so you can see what's airing live and what's going to air later on, you will need access to an EPG XML file or URL. Commercial IPTV streamers usually provide their own EPG file for the channels they offer for sale, but there are several other services that are free to some degree, for example:
1. https://github.com/iptv-org/epg
2. https://epgguide.net/
3. https://epg.best/

We hope you enjoyed this blog post. I haven't tested any of these EPG providers myself, so if anyone has other recommendations, feel free to post them on Zoom Player's sub-reddit (please don't advertise commercial IPTV providers).
Thank you for reading!