Downloading and applying Language files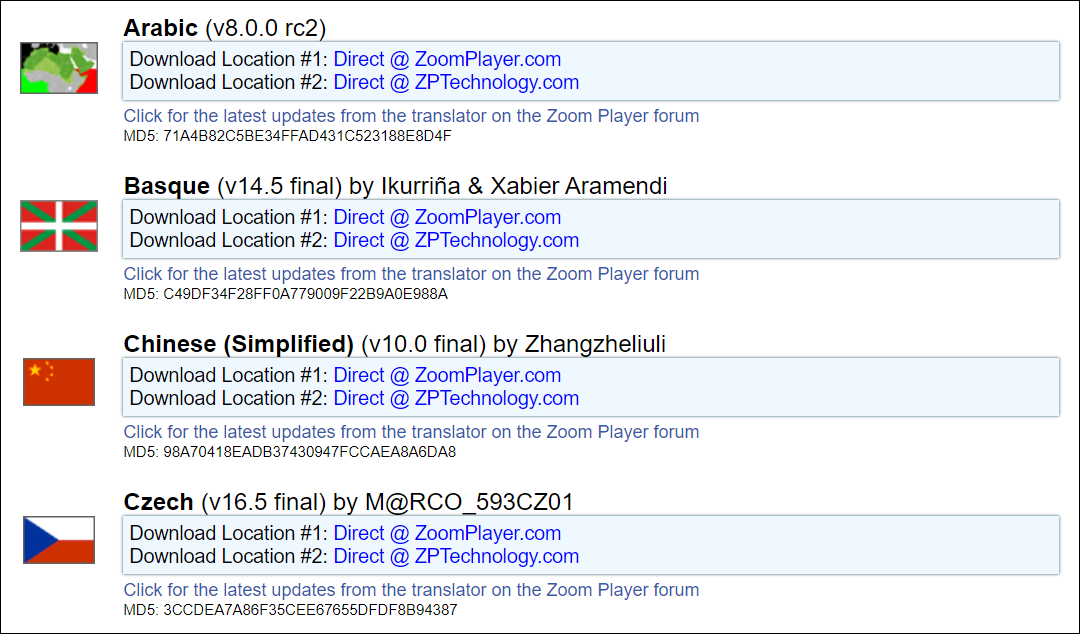 If you love Zoom Player, you might be interested in knowing that it has support for many language files. This means that you can enjoy your favorite media player in your native language or any other language you want to learn. Language support can help you to customize your user interface, access menus and options more easily, and understand error messages and notifications better.
Downloading and applying language files in Zoom Player is very simple. You have two options: you can either download them online from the official website or you can use the Install Center application that comes with Zoom Player.
To download language files online, you need to visit this link:
https://www.inmatrix.com/files/zoomplayer_language.shtml

There you will find a list of available languages, such as Arabic, Chinese, French, German, Russian, Spanish, and many more. You can click on the available mirror links to download the installer. Then you need run the installer which will install the language file for you.
To download language files through the Install Center, you need to open the application and click on the 'Languages' tab. There you will see a list of languages with checkboxes next to them. You can select the languages you want to install and then click on 'Install Selected Components'. The Install Center will download and install the language files automatically.
To change the language of Zoom Player, you need to open the Zoom Player and go to Options > Language. There you will see the languages installed. You can choose the one you want and click 'OK'. When you restart Zoom Player it will display the new language.
That's it! Now you can enjoy Zoom Player in your preferred language. If you have any questions or feedback, feel free to leave a comment below. Thanks for reading!
We hope you enjoyed this blog post. If you have any questions or feedback, please let us know on Zoom Player's sub-reddit.
Thank you for reading!