Announcing Zoom Player v18 beta 6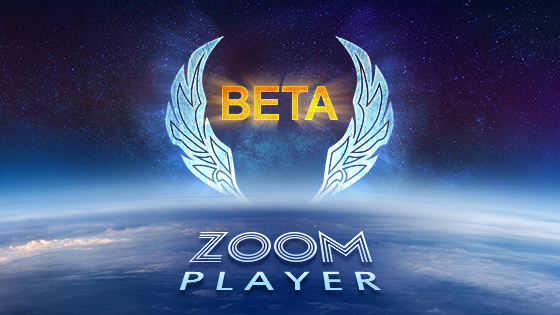 What's new in this beta:

  * This feature has been requested by many. The ability to scale
    Zoom Player's skinned windows to make them easier to use on
    4K and 8K displays:
    
    New Setting (Adv. Options / System) that allows you to resize
    the current windowed skin by 200-800%. Please note that this
    setting may not work well with some older Zoom Player skins.

  * New button added to the IPTV interface that allows you to toggle
    the EPG display on and off.

  * New IPTV setting (Adv. Options / Playback / IPTV) to hide old EPG
    entries (programs that have already aired).

  * New Search feature in the media library category editor.

  + Redesigned the media library category editor layout. Hopefully it's
    clearer and easier to work with.

  + Pressing ESC with the player window in focus now closes the IPTV
    interface window.

  + Pressing ESC now closes the "Patterns" interface instead of having
    to cycle through every pattern.

  - You can no longer set an IPTV program start notification or switching
    to the live stream if the EPG entry is older than the current time
    (has already finished airing).

  - The IPTV notification message before a program starts will now remain
    visible for several more seconds.

  - Loading M3U playlists containing links to other M3U playlists, no
    longer tries to insert the embedded playlists as part of the loaded
    playlists, which can cause many unforeseen issues.

  - Loading some M3U playlists in the playlist editor did not always show
    the media's title.

  - Opening a stream from the IPTV interface in fullscreen mode would hide
    the IPTV interface in the background behind the video window.

  - Under some conditions, the "Add Folder to Category" and "Remove Folder"
    buttons in the media library category editor were enabled for Plugin
    based categories which would have allowed you to mess up these categories
    if you were not careful.

  - When adding a new plugin based Media Library category, you can no
    longer add duplicate entries even after renaming the category.

  - In the media library category editor, you could press the "Remove Folder"
    button when selecting the "Folders:" entry instead of an actual folder.

  - Trying to use Ctrl+V to paste a search term into the playlist editor's
    search field would result in "????" when trying to paste unicode
    characters or emoji.


Download