Announcing Zoom Player v18 beta 5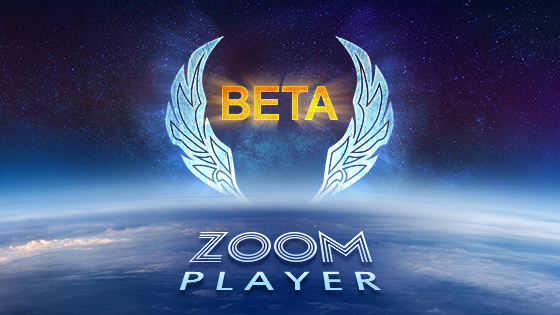 What's new in this beta:

  * You can now select IPTV streams as favorites and they automatically
    show up under a "Favorites" group at the start of the stream list.

    You can right click a favorite stream to re-arrange or sort your
    favorites list or simply remove the stream from the favorites section.

  * You can now hide IPTV groups from being listed by right-clicking the
    group and selecting "Hide Group" or through the options dialog.

  * Right-clicking an IPTV EPG entry will now show the program's description
    and allow you to set a notification to remind you that the program is
    about to start as well as specify that you want to automatically switch
    to the program's stream in due time.

    Notifications are remembered even if you close and re-open Zoom Player,
    but they will not activate if Zoom Player is not running.

  * New Hidden IPTV Group controls (Adv. Options / Playback / IPTV).

  * New Setting (Adv. Options / Interface / Control Bar / Timeline Area)
    that allows you to control whether the timeline displays the current
    playlist track number.

    You can also toggle this setting through the control bar menu by
    right-clicking the timeline with nothing playing (or middle-clicking
    if something is playing).

  * The Advanced Playlist Control interface is now accessible through the
    right-click menu under the "Open Interface" section.

  + Optimized EPG parsing, improving load time by 5-15%.

  + The playlist editor's search feature has been enhanced to support
    repeated search. Simply press Enter to cycle between all entries that
    contain the searched term.

  + The Station Manager window now has an "X" in the corner to close the
    window (previously you had to click the "close" button).

  - The Media Libary's category editor's "Playlist" category option did
    not display categories correctly if they had certain unicode characters
    in the name (e.g. Emojis).

Download