Announcing Zoom Player v18 beta 10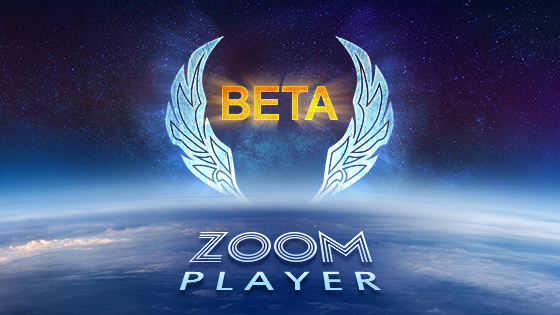 What's new in this beta:

  * Support for IPTV Archive playback. For channels that support it, 
    double-click the program to start playing it. You can easily identify
    Archive supporting channels by the icon next to their name.

    There are multiple implementations of IPTV Archive support and I did
    my best to make sure all were covered, but if something is not working
    as intended, let me know on Zoom Player's sub-reddit.

  * New IPTV Setting (Adv. Options / Playback / IPTV) that clears the
    playlist before streaming. This setting is enabled by default, 
    disabling it adds the channel to the playlist and play it without
    clearing the playlist.

  * New Setting (Adv. Options / Interface / Playlist) to prevent embedded
    playlists (playlist files within playlist files) from loading when
    Zoom Player loads a playlist. This setting is enabled by default as
    embedded playlist can lead to unfortunate infinite-loops cases and
    other stability problems.

  + Playing media from the Advanced Playlist Control now ensures the newly
    played item is visible in the Playlist Editor.

  + I Didn't like the behavior of the new setting (enabled by default)
    that automatically hide the control bar when clicking the video area.
    What annoyed me was that it was canceling my action, so if I wanted
    to pause the video, it would ignore the pause action and just hide
    the control bar. Now I adjusted this feature to hide the control bar
    and not block the intended action.

  - Fixed a bug that caused the IPTV caches to get wiped clear when Zoom
    Player was pruning the media library thumbnail and meta-data cache.

  - Playing an entry from the Advanced Playlist Control interface no longer
    loses the entry's selection.


Download