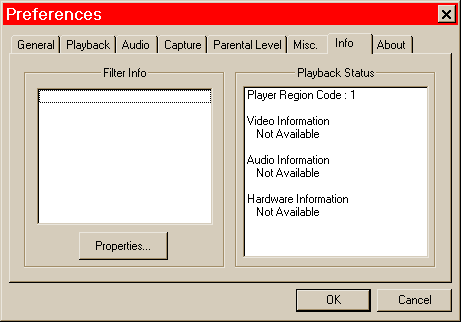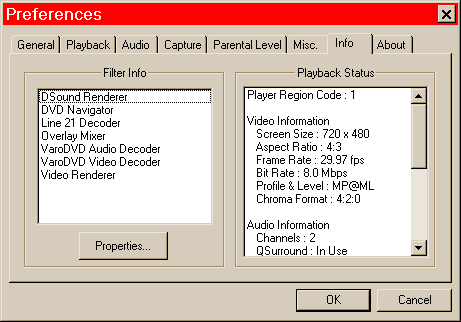 The rest of setup is pretty good. The sound choices are rather skimpy, but that's not a setup issue as much as a player support issue. The video controls offer 4 good sliders that have INSTANT EFFECT on the movie window for color adjustment and brightness. Some other players have only 1 or 2 sliders, don't show slider results till you click OK, or require you restart the player? How are you supposed to get it dialed in THAT way? Very good for VaroDVD on that one.

The remaining choices are standard fare. Parental locks, output video (NTSC or PAL), and the INTERFACE SKIN selection tab. I ripped Cinemaster and SoftDVD for no Skins, but VaroDVD escapes. Skin support for VaroDVD is only facial, much like the Winamp MP3 software. You can change the colors, but it is always the same interface shape and style. Not as nice as the unlimited skin options of PowerDVD, but better than nothing.

VaroDVD doesn't share well. Other DVD software likely will conflict with it. Hopefully the Varo guys can clean up the filter system so that it CAN coexist with other players. PowerDVD and WinDVD can get along, so it is possible. As with PowerDVD and some others, it did conflict with some CD BURNING software like PacketCD and WinOnCD(The movie window vanished!). Uninstalling the burn software cleared it up, but be aware. Adaptec DirectCD also showed some issues.

Install was consistently stable, and setup was fairly easy. A good DOC file is included to walk you through settings and explain most of the subtleties. It needs the manual DeInterlace settings made available, and better sound tweaking given to the user; but no major complaints.